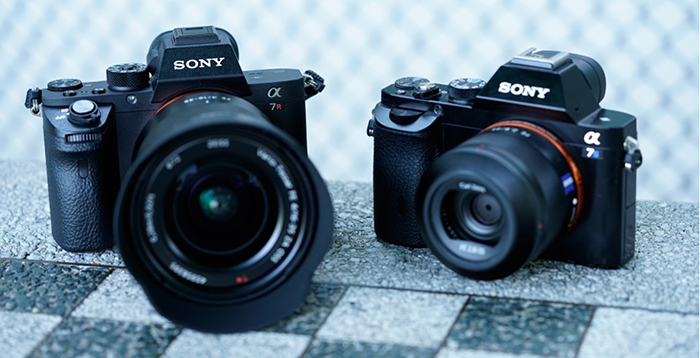 Image courtesy: Explora
The Alpha 7R II is a huge step up from the Alpha 7R. If you're sitting on the fence wondering whether the Alpha 7R II is worth changing to from a heavy and bulky DSLR, I'd highly recommend you try it. If you're anything like me, you're likely to find yourself checking your bank balance to work out if you can afford it. One thing's for certain ­– if you do bite the bullet and settle for the Alpha 7R II you won't be dissatisfied by its results and you'll be a proud owner of one of the finest compact full-frame cameras available.
Cameraman Justin Dise posted his A7rII review on Explora (Click here):
The Sony a7RII is a powerhouse of a camera that can deliver some of the best Super 35mm 4K video outside of professional cinema cameras—and even then, it can hold its own. Sony didn't hold back when designing this camera, packing a full-frame BSI sensor, internal 4K recording, 5-axis in-body stabilization, and 42MP still images, to boot. For hybrid photographers/videographers, the camera is a no-brainer. Would I recommend the camera for a video shooter? Absolutely, but you'll have to weigh the rolling shutter and heat issues into your consideration. Should an a7S owner sell their camera to buy this one? If money isn't an issue—the a7RII currently costs more than the a7S—then I would be inclined to say yes.

A7rII comparison to Leica Monochrom 246 (SonyAlphaForum).
Yosemite with the A7rII (SonyAlphaForum).
Andy sent me this: "Sony a7r II body only available TODAY. If you're in the San Francisco Bay Area and want to purchase the new Sony a7r Mark II, please stop by Mike's Camera in Dublin, California (7192 Regional Street). After fulfilling our pre-orders, we have a limited number available ($3,199.99 + tax). First come, first serve. We are open from 9AM-7PM."
A7rII preorder list:
In USA: at Amazon, BHphoto, Adorama, SonyStore US, FocusCamera, Uniquephoto.
In Europe at Sony DE, UK, FR, IT, ES, NL, BE, CH, AT, SE, FI, NO, PT. Wex UK.
In Asia at Digitalrev, CameraPro.
A7rII case:
Gariz leather case in Black (Click here), Camel (Click here), Orange (Click here), Brown (Click here) and Red (Click here). Also available on Amazon US (Click here).
Gariz Alcantara case in Black (Click here) and Red (Click here). Also available on Amazon US (Click here).
Lim's case in Black (Click here), Brown (Click here), Red (Click here), Yellow (Click here), Navy Blue (Click here) and Khaki (Click here). Also available on Amazon US (Click here).