A few great pictures of the new FE lenses (look how big that 24-240mm FE is).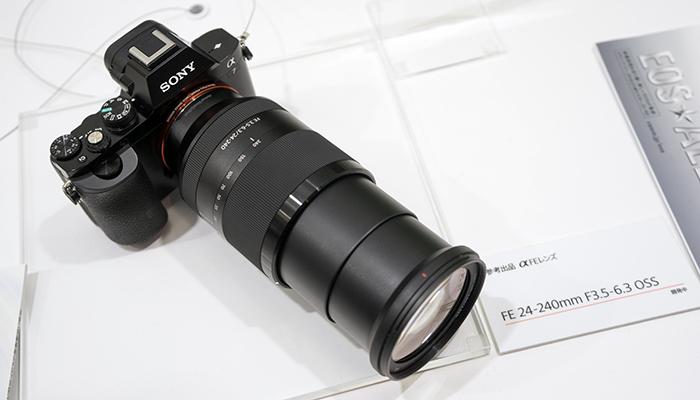 At last we know the new first FE lens will ship on March 12. It's the 24-240mm FE OSS lens! And the other three lenses are likely to be released in April.
Our reader Cabala shared us those pics of the new Sony FE lenses (Source: caba1a.com/sony-of-cp2015). The picture on top shows the max length of the new 24-240mm FE OSS lens. He writes about that lens:
"The weight is OK, balance was well on the old small grip A7 body. The zoom ring is sooo hard to turn, maybe this was a preproduction lens, but still uncomfortable on my hands. The lens filter size of FE 24-240mm is 72mm, the coating showed a fantastic color."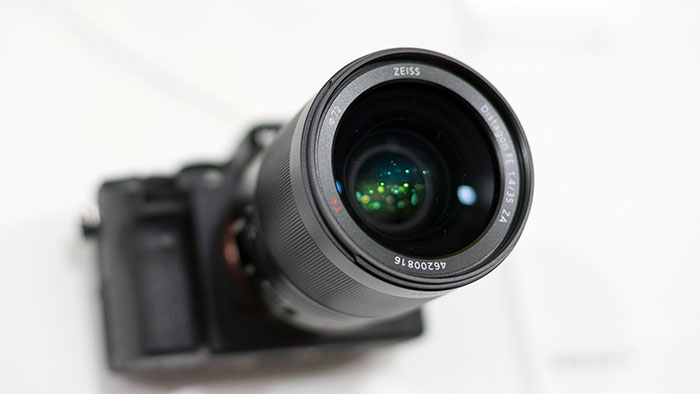 This is the Zeiss FE 35mm 1.4:
My impression was: big, heavy, solid, classic. The focus speed was great, bokeh is great. The focus ring was so big, I don't think people need that size. Accurately the lens felt like an all metal Sigma Art lens, and aperture click switch button was on it which means it was also designed for video work. The reflecting of the front lens could barely been seen, a nano coating?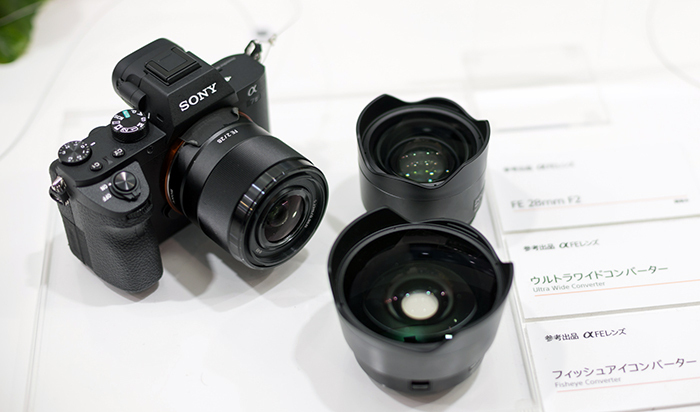 The FE 28mm f/2.0 lens:
With A7 II's body, lens without OSS could be smaller lighter bigger aperture. And the bigger grip of A7 II suited the lens well. A nicely builded lens with fast auto focus. Filter size is 49mm.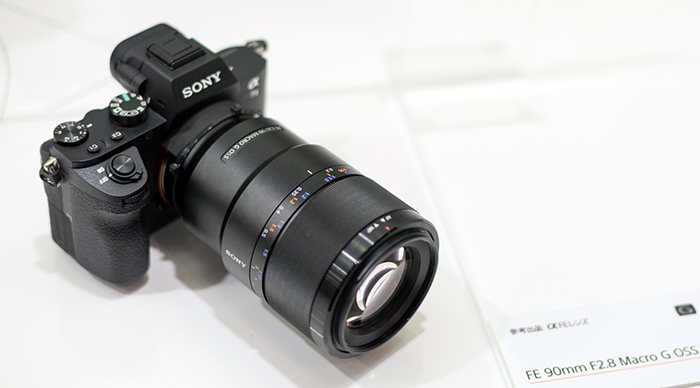 FE 90mm f/2.8 Macro G OSS lens
Very funny lens, with push and pull focus ring. you can see an element moves inside the lens. My main feeling was the weight of the lens, all at the front end of it. So the balance was strange.The OSS of the 90mm macro lens feels very efficiently, auto focus speed is OK but not decisively. Push the button on the lens body will stop auto focus process, it just worked fine. The lens reflection showed a big difference from the 35mm f1.4 lens.
Thanks Cabala!
All images copyrighted and on courtesy of caba1a.com!