Best tripod for A7 Series under 1.3kg (2.8lb) and over 130cm height (Guest Post by Steve Lawlors)
The following article is a Guest Post by Steve Lawlors. To write a guest post on SAR follow the instruction on that page.
——
I have done a study of travel tripods in search of a suitable yet lighter one than the Promaster X525 at 1.25kg that I currently use.
I want to hear from anyone who knows of a lightweight tripod thats not a tabletop low height model, or over 1.3kg (2.8lb), there are tens of good travel tripods between 1.3kg and 2kg (Read discussion at SonyAlphaForum).
Background:
I am religious about weight and compact size, why I never bought a DSLR in the past and waited a painful two years when I had the money to buy my first full frame dslr, for the A7r to come out.
My Lowepro Protactic 450AW backpack is about 8.5kg fully packed with A7r, 24-70, 16/35, F20m, F60m, lotsa batteries and other lightweight accessories. Although I usually put my batteries and tripod in my suitcase, I want to get the whole kit closer to 7kg or at least under 8 so I can go cabin baggage with the lot when flying.
Tripods:
I can't find a better tripod than the Promaster X525 that I currently use, believe me I want to find one lighter with minimal compromise but I cant, if anyone else can beat its specs for the A7r with a strong focus on lower weight without losing reasonable height please reply.
Let me summarize features of the top contenders that I found in order of importance to me……all weights include the head.
Must have features in bold, Nice to haves in italic underlined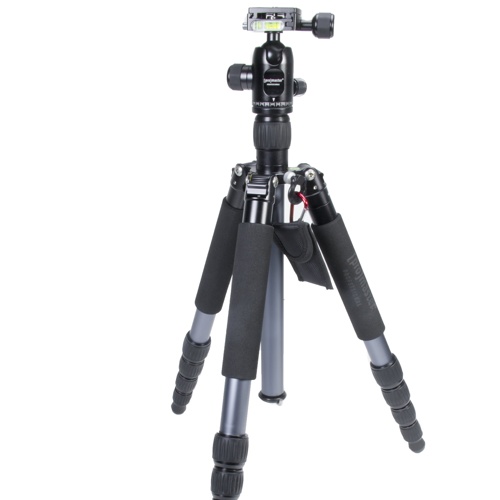 Promaster X525 V
Website: Promaster.com
Store Links: [shopcountry 50487]
Weight: 1.25kg (2.7lb)
Height: 160cm
Folded Length 40cm (with Head)
Weight Hook: Yes
Spirit levels: Yes 2
Monopod: Yes
Cost US$170
Cons: plate too big, can't tilt A7r screen when attached, not a big deal but an annoyance.
Promaster also have a carbon version, X525c that has identical features to the X525 at $300 it is 960g, thats 290g less for 80% more in cost, the X525 is on par with the T-024x below but $60 more and 20cm more on height.

Manfrotto befree Carbon
Store Links: [shopcountry 50488]
Weight: 1.1kg (2.4lb)
Height: 144cm
Folded Length 40cm (with Head)
Clip legs (I recon this is much better and faster than the screw in types but have not used yet)
Weight Hook: No
Spirit levels: No
Monopod: No
Cost US$350
Cons: Price and items missing above, height is low, not much gain in weight loss 150g.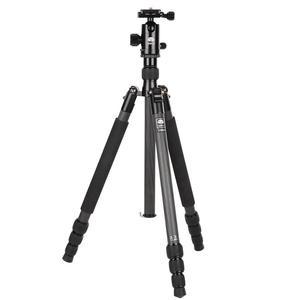 Sirui T-024x
Store Links: [shopcountry 50491]
successor of the T-025x, its updated with an adjustable centre column which I hear was a big stability weakness of the T-025x but unfortunately it adds 120g of weight making it 920g
Weight: 920g (2lb)
Height: 139cm
Folded Length 40cm (with Head)
Weight Hook: Yes
Spirit levels: No
Monopod: No
Cost US$269
Cons: low height
You could add the E or KX series ball head which have spirit levels but they add 80g for the E and 150g in weight for the KX, but I believe the T-024 comes with the C-10 head so you would have to buy two heads in total making it expensive.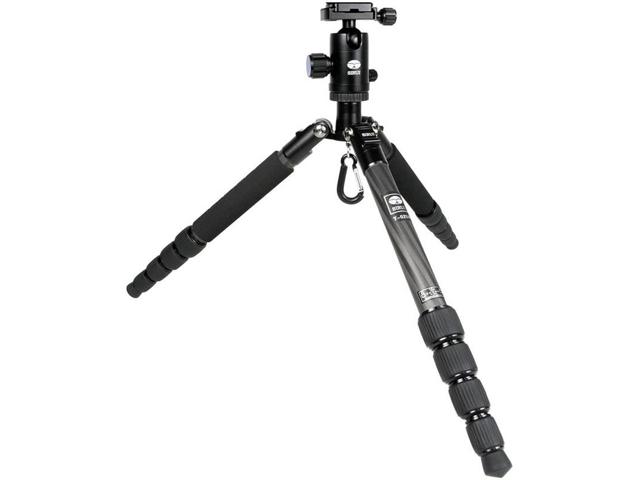 Sirui T-025x
Store Links: [shopcountry 50492]
Weight: 800g (1.76lb) (various websites from Sirui's to Adorama to BH photo give different weights for this tripod, showing the tripod as 700g with the head listed separately at 200g etc, but I think these are errrors and with head its 800G.
Height: 139cm
Folded Length 34cm (30 without head)
Weight Hook: Yes
Spirit levels: No
Monopod: No
Cost US$239
Cons: low height, stability issue described here http://www.dpreview…./thread/3235300
You can remove the fixed central column to resolve the stability issue but height goes to 95cm
Mark Galer reviews tye T025x briefly and other tripods here http://www.markgaler…he-tiny-tripods
My Conclusion:
1) The Befree is too expensive for just 150g less than the x525 and looses a lot of its nice to have features,
2) The Sirui T-024x is 330g less than the x525, its tempting but not enough weight loss to justify buying a new one
3) I would love the T-025x at 800g but the stability issue is stopping me currently
4) I struggle to justify the 80% more ($130) for the X525c compared to the X525, however at just 160g over the Sirui T025x and not loosing on height that looks like my best choice for my next tripod.
Currently I am tied between,
i) Sirui T025x (Unstable, 20cm less, 160g less and 6 cm less packed down) and
ii) Promaster X525c ($130 more, 20cm more and more stable)
But I am very strict on weight, so for anyone reading this I would recommend the X525 at $170 as the stand out winner here, after all I will keep that and buy a lighter model so I will have both, therefore maybe the lure of the 800g Sirui will take me before year end as my second tripod:)
Cheers, Steve
Lawlors Landscapes
www.lawlor.me