CameraLabs reviews the A7rIII and says it has "far better-looking JPEGs out-of-camera"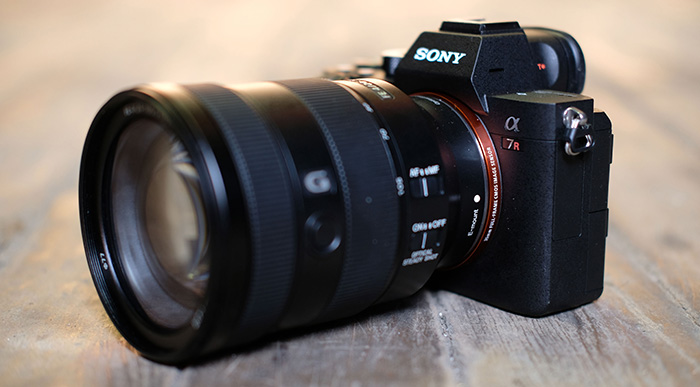 One of the new A7rIII "features" that reviewers seem to not have talked a lot about is the new "color performance". Gordon from CameraLabs just posted the full A7rIII review and wrote this:
"The A7r Mark III may share the same 42 Megapixel full-frame sensor as its predecessor, but Sony's processing is much improved with far better-looking JPEGs out-of-camera"
Sony have been criticized in the past for not being on par with Canon/Nikon when it comes to JPG color performance. While this is also a matter of personal taste it's great to see Sony working and improving the JPG engine.
And today Dpreview posted a Nikon D850 vs Sony a7R III comparison. The conclusion:
As we said earlier in this slideshow, you can no longer summarily decide which camera is going to be better for a given situation, based simply on whether it's Mirrorless or a DSLR. But with these two cameras it's near impossible to find any situation in which one definitively outshines the other.
Landscapes? the DR differences are small enough that it comes down to a question of whether the weight difference or the built-in intervalometer swings it for you. The Sony is better at video in several respects, but if video isn't your primary concern, the D850 makes it so easy (out of the box) to jump from stills to video to stills that even that's not going to be a decisive victory for those just shooting the odd clip.
What's most striking about both cameras is how good they are across a range of subjects and shooting types, making them very hard to tease apart. The differences in video and in the areas of autofocus in which each excels (the Nikon for action, the Sony for pictures of people), apart there's no clear winner. This isn't fence-sitting on our part: they're genuinely two of the best cameras the world has ever seen.
And ThatCamer1Guy posted his first impression review:
There is also a first Sony A7rIII with Techart PRO test video on Facebook.
–
Sony A7rIII at Amazon, Bhphoto, Adorama, BuyDig, FocusCamera, Calumet DE, Wex UK. Photo Porst Neuwied. Sony Netherland. Sony Australia. Sony Japan.
Sony 24-105mm at Amazon, Bhphoto, Adorama, BuyDig, FocusCamera, Amazon DE, Calumet DE, Wex UK.
Join the A7rIII facebook group to discuss the camera features and tests.