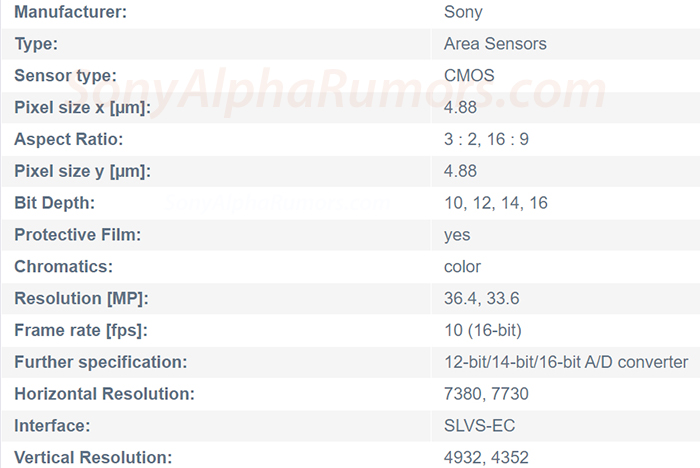 I am sure the A9II will be announced in October but I am yet not 100% sure which sensor it will use. There is a fair chance the A9II will use this IMX435 36MP sensor registered end of 2018. So let's digg into the specs:
36MP sensor
10fps  at 16 Bit. But frame rate goes up at 14bits!
It has 6 native sensitivities (from base to top as seen in the table):
ISO50 = Conversion Gain -18dB, EI +12dB, DR 17.4EV
ISO200 = Conversion Gain 0dB, EI +6dB, DR 15.4EV
ISO800 = Conversion Gain +18dB, EI 0dB, DR 13.4EV
ISO12800 = Conversion Gain +36dB, EI +6dB
ISO102400 = Conversion Gain +54dB, EI +6dB
ISO1638.4K = Conversion Gain +72dB, EI +24dB
IMX435 STARVIS use Hecx Native Conversion Gain to Produce more SNR in Dark Scene: (ISO 15 ~ 17.5EV/ISO 100 ~ 15.4EV/…/ISO 409600 ~ 6.9EV)
If readout all Conversion Gain, the Landscape can be extended to 120dB, like the high SNR sensor sony displayed on IEDM 2018. But IMX435 seems impossible to do this. It's not a still picture style sensor.
Its full well capacity at base is particularly impressive at 605k e-, A7SII sensor IMX235 is "only" 159K e- with much bigger photosite. This again highlights the power of Exmor RS."

Sony A9II rumor recap:
– The camera will be announced in October (probably around mid October)
– The camera has the same A7rIV body with additional dial on the left.
– The big improvements are INSIDE the camera with a very new generation Sony sensor and improved autofocus
– Unconfirmed: The sensor could have 36MP resolution and the camera price be close to $5,000.
–
Got a rumor to share?
If you happen to have some info about this new Sony A9II camera drop me an anonymous message using this contact form or send me an email at  sonyalpharumors@gmail.com
–
THIS IS HOW TO NOT MISS ANY OF THE UPCOMING RUMORS:

1) On the bottom right of the page you will see the red button (see screenshot on top). Subscribe to get notified via browser when there is a new post!
2) Subscribe our Facebook page (Click here). Be sure to edit the options to "See First" to not miss the news.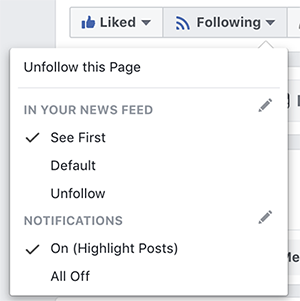 3) Follow us on Twitter (Click here).
4) Subscribe our RSS feed. If you use a RSS software just add sonyalpharumors.com to your list
5) A more private and fun way to follow me is here on Instagram.