Competition news: Fuji has announced this nice looking X100V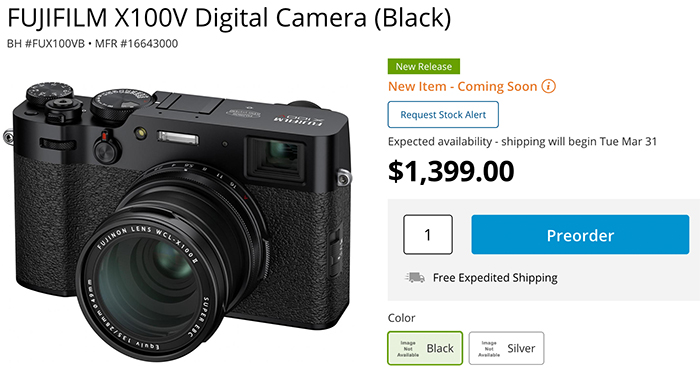 Fuji X100V at BHphoto, Adorama, Amazon and FocusCamera.
Fuji has announced this fixed lens X100V APS-C camera. It's a kind of camera that has no competition on the market. Maybe a niche Sony should attack with a special RX camera? Would be nice if Sony could widen their product portfolio don't you think?
What I like about this kind of camera is that it's super compact. My dream is this: Sony making a super small and think FF E-mount camera with a series of f/4.0 pancake lenses for it :)