Details on the Sony A7III "stripe issue"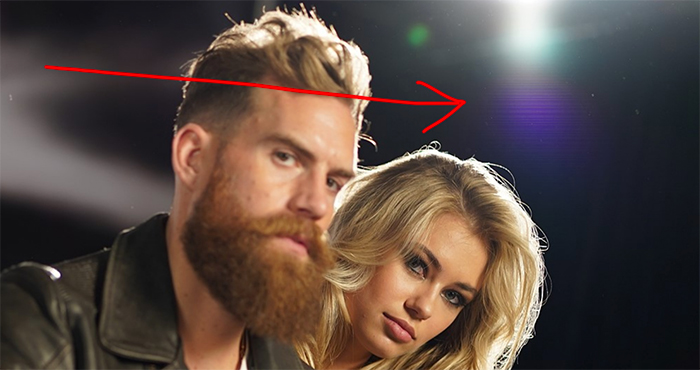 The web went in tumult after discovering a weird "stripe issue" in the top right corner of that Dpreview image sample. Here is the feedback from experts on that matter:
Rishi from Dpreview writes:
In a couple of the photos you may notice striping, a problem we've found common to all cameras with masked phase detect AF pixels when shot a certain way: with very fast lenses wide open pointed directly at bright light sources to purposefully induce flare (e.g. here and here). In continued shooting today in the same venue and lighting, we noticed no issues shooting more modest apertures and zoom lenses.
Jim Kasson writes:
I'm not particularly worried about this, but some of the a7III examples I've seen make me think the effect might be worse in that camera.
It's pretty clear that this effect is related to the on-sensor PDAF pixels in the a9. Bill Claff and Horshak did some work last year and identified a weaker version of the same pattern in dark-field images. It's not clear to me why the effect is stronger with a very bright light source in the image.
Bill Claff writes:
Compared with the A9 the A7III has "Dramatically (3 stops) higher Read Noise in the PDAF blue pixels"
Tony Northrup writes:
To sum up: This is an issue that appears under very special conditions only. But it's definitely here and we have to see if this is something Sony can fix easily via firmware update.
–
Sony A7III preorder links:
Sony A7III in USA at Adorama (free overnight shipment), BHphoto, Amazon,  BestBuy, FocusCamera, BuyDig.
Sony a7III in Europe at Calumet Germany, ParkCameras UK, WexUK.
Important note: I would appreciate if you use those preorder links to preorder your camera. It rewards me for the work on SAR. I get a small commission and you don't pay any cent more for that. Thanks:)
Join our Sony A7III Facebook group!