DxOMark tested the Sony NEX-C3: "a great sensor in a tiny camera"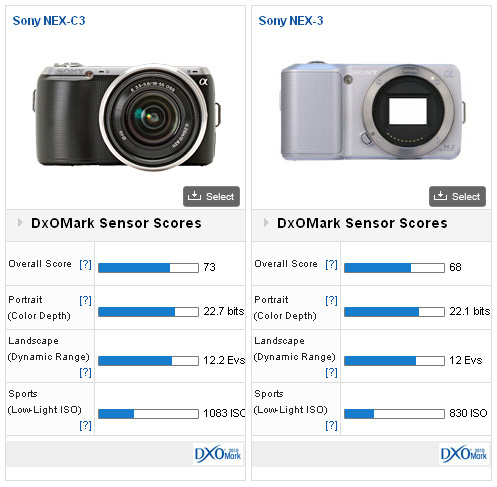 DxOmark (Click here) tested the new [shoplink 7207]Sony NEX-C3[/shoplink]. They also tried to understand if the Sony NEX C-3 vs [shoplink 5509]Sony A580[/shoplink] vs Pentax K5 vs Nikon D7000 are using the same sensor: "The scores say no, but our measurements loudly say yes, this is the same sensor but it has been tuned differently:
Strangely, the lowest ISO available on the NEX C3 is a mere ISO 200, this limitation does not allow the user to take full advantage of the built characteristics of this sensor in Low-ISO.
Not being able to go further down than ISO 200 explains the difference in scores as far as dynamic range and color sensitivity are concerned.
On the other hand the Sony NEX C3 should be able to provide the same Image Quality scores in High ISO (the lowlight ISO Score is of 1083)."
So why did Sony ban the ISO 100 from the Sony NEX-C3? Mystery!
P.S.: Those are the direct search links to the Sony NEX-C3 at [shopcountry 7207].