New A7III and A7rIII 2.0 firmware causes issues with third party batteries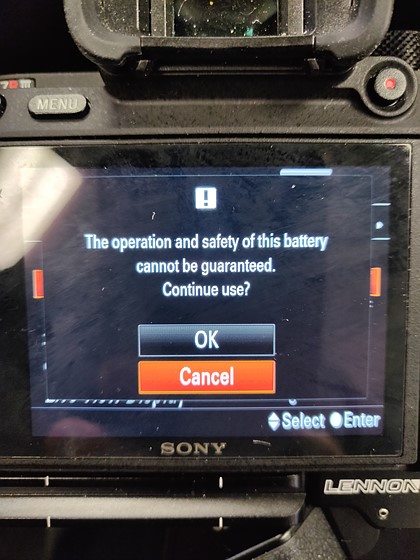 Image shared by Tim O'Connor on Dpreview forum
This week Sony issued a new 2.0 firmware update for the A7III and A7rIII. But if you are using third party batteries be aware that there a multiple reports of issues:
1) Some batteries are still allowed to be used but the camera won't show you how much battery life is left and there will be a pop up reminder from time to time

2) Some are completely useless. The camera tells you this battery is not qualified and automatically shut down
This seems to affect the
Wasabi batteries
too. Please share your experience by commenting this post. Thanks!