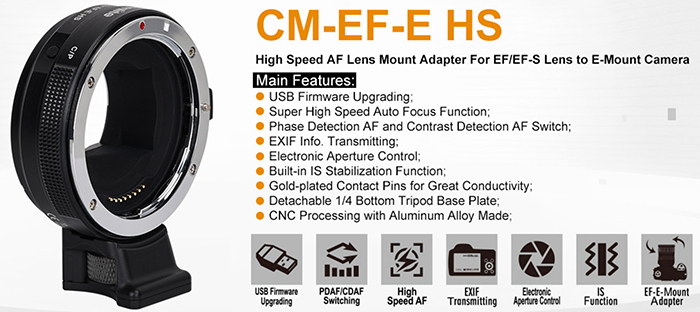 Our reader Pham Anh spotted the new "High Speed AF Lens Mount Adapter For EF/EF-S Lens to E-Mount Camera" Commlite adapter: http://www.commlite.com/product/16.html
The adapter appearance is completely different to the old Commlite EF-E adapter. New key features are PDAF/CDAF switch, firmware upgradable thru USB port, and it seems AF would be faster.
The adapter should go on sale soon at Amazon US, Amazon DE and Amazon UK.
Click further to see the very long slides: