This one solves your A6300 overheating issues: New fan cooled cage from Tilta!

Newsshooter at IBC 2016: Tilta fan cooled Sony a6300 cage from Dan Chung on Vimeo.
At the IBC show in Amsterdam Newsshooter reports about a new product from Tilta:
Tilta have come out with a cage that is has an active cooling fan in the base that they say should help extend record times and prevent sensor issues. The fan requires 12V power from an external source.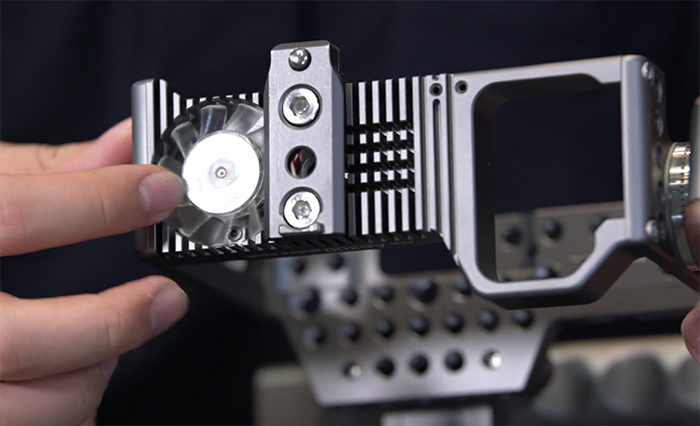 There is no info on pricing and shipment date yet.