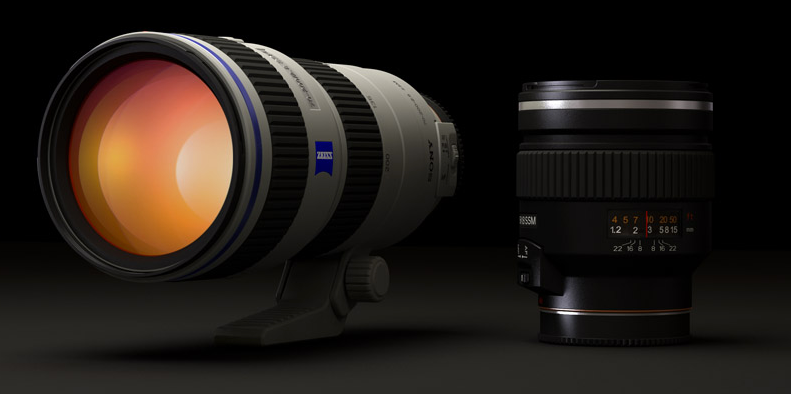 Dear readers! It's time for a new poll! 2012 will be the year of full frame and  many here would like to know what kind of full frame lens you need. Feel free to comment this post with your lens suggestions.
I will also take into account the suggestions you wrote on yesterdays post about the upcoming 500mm f/4.0 lens.
Just a reminder: The first SLT full frame camera will be announced in Spring 2012 and there will be two more cameras within the year 2012. The first camera will be the A9x with 24 mega-pixels and be announced along a couple of new FF lenses. The second camera will feature a 36 Megapixel sensor. The third model will be something completely unexpected and new.
These are the links to the current Sony Fullframe lenses (without the older Minolta lenses):
SAL-16F28 Fisheye 16mm f/2.8 Autofocus Lens [shopcountry 9774] SAL-1635Z 16-35mm f/2.8 ZA SSM Carl Zeiss Vario-Sonnar T* AF SLR Lens [shopcountry 9773] SAL-20F28 20mm f/2.8 AF Lens for Alpha & Minolta Maxxum Series [shopcountry 9775] Distagon T* 24mm f/2 SSM Wide Angle Lens [shopcountry 9769] SAL-2470Z 24-70mm f/2.8 Carl Zeiss Vario-Sonnar T* Autofocus Lens [shopcountry 9776] SAL-2875 28-75mm f/2.8 SAM Constant Aperture Zoom Lens [shopcountry 9777] SAL-35F14G Wide Angle 35mm f/1.4G Autofocus Lens [shopcountry 9779] SAL-50F14 Normal 50mm f/1.4 Autofocus Lens [shopcountry 9780] SAL-50M28 Normal AF D 50mm f/2.8 Macro Autofocus Lens [shopcountry 9781] SAL-85F14Z Telephoto 85mm f/1.4 Carl Zeiss Planar T* Autofocus Lens [shopcountry 9782] 85mm f/2.8 SAM Mid-range Telephoto Lens [shopcountry 9768] SAL-100M28 100mm f/2.8 AF Macro Autofocus Lens [shopcountry 9770] SAL-135F18Z 135mm f/1.8 Carl Zeiss Sonnar T* Autofocus SLR Lens [shopcountry 9771] SAL-135F28 135mm f/2.8 Manual Focus SLR Lens [shopcountry 9772] SAL-70200G Zoom AF 70-200mm f/2.8 APO G(D) SSM Autofocus Lens [shopcountry 9782] SAL-70300G 70-300mm f/4.5-5.6G SSM Autofocus Lens [shopcountry 9783] SAL-70400G 70-400mm f/4-5.6 G SSM Autofocus Lens [shopcountry 9784] SAL-75300 AF D 75-300mm f/4.5-5.6 Autofocus Lens [shopcountry 9785] SAL-300F28G 300mm f/2.8 APO G SSM Autofocus Lens [shopcountry 9778]