Sigma patents some more exciting APS-C A-mount lenses…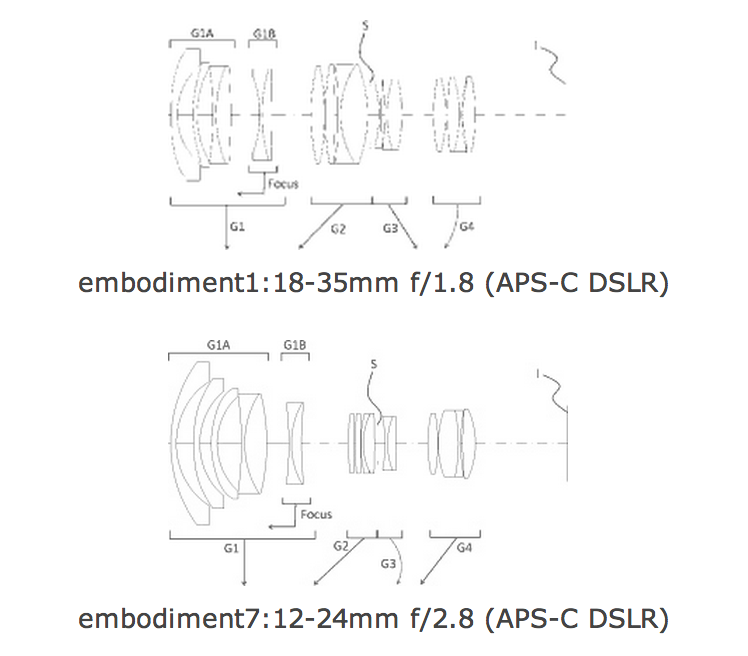 This week we reported the new 18-35mm f/1.8 A-mount lens (on preorder here at Amazon) will finally ship from June 20.  It's a superb APS-C zoom and we cannot wait  to see what is coming next from Sigma: Egami spotted a series of Sigma lens patents (which also includes the already known 18-35mm lens). And according to them Sigma is working on a new 16-50mm f/2.8 and a new 12-24mm f/2.8 ART lens.
Now let's just hope Sigma will increase their production to be able to ship A-mount lenses along the usual Canon and Nikon mount versions!