Sony A7rIII High Resolution images versus the Fuji GFX100 images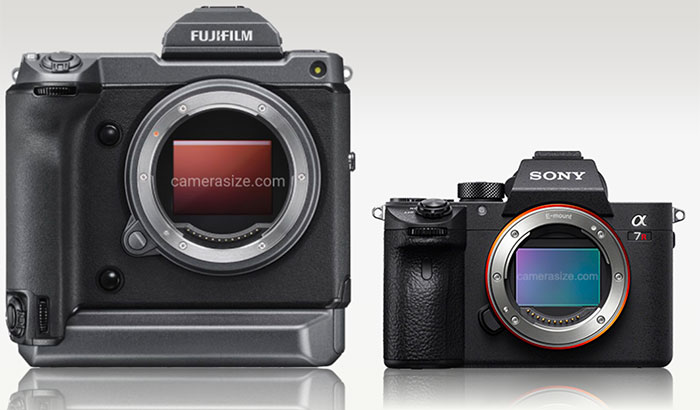 Dpreview added the Fuji GFX100 image files on their Studio Test Scene.
Here see a small crop comparison between the GFX100 files produced with the new Sony 102MP sensor and the Sony A7rIII. The difference is obviously big: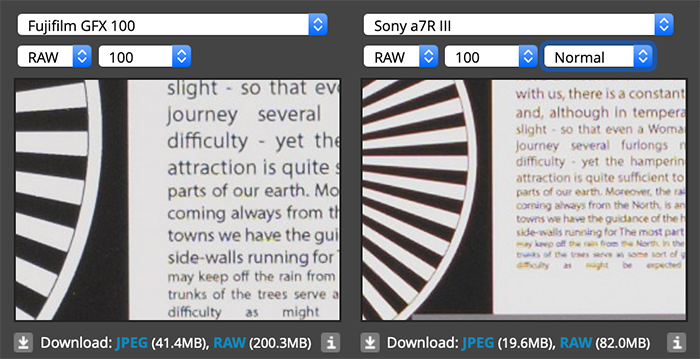 And here you can see a comparison with the A7rIII files in Pixel Shift mode: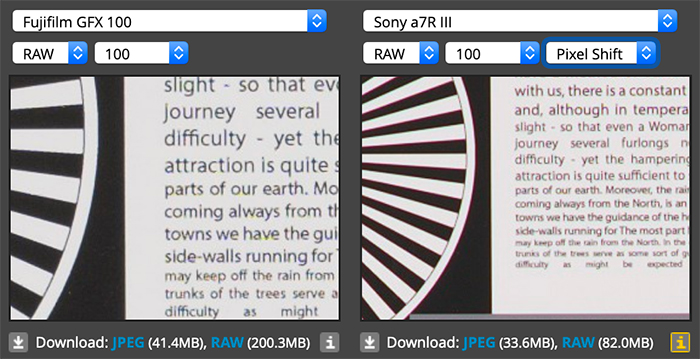 Will be interesting to see how good the new A7rIV pixel shift mode will perform when compared with the GFX100.