Sony confirms at Focus Numerique they will keep developing A-mount cameras and lenses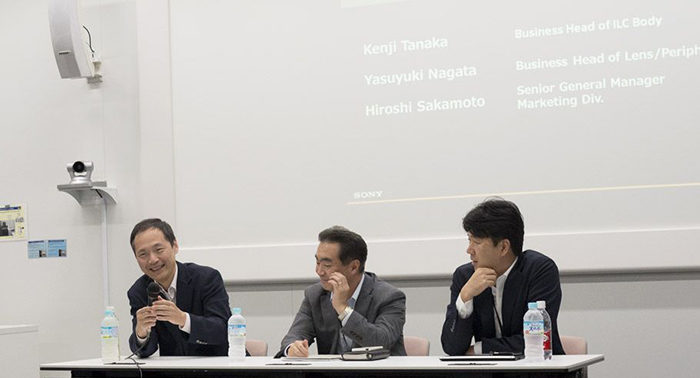 Focus Numerique just posted their interview with Sony. Here are some key info:
A-mount future:
Sony said they cannot reveal their future plans but they assured that they will keep develpoing both A-mount cameras and A-mount lenses. There are tworeasons why they will keep A-mount: 1) The Sony translucent mirror allows some unique features and 2) A-mount cameras do allow to use a large set lenses (including older Minolta lenses).

Video in E and A-mount:
E-mount is more suited for video because you can use adapters. A-mount is oriented more towards photographers.

Sony fast release cycle:
Sony says that because they are "challengers" they have to innovate faster tostimulate interest in their products.

Curved sensor:
Sony said they work fine for fixed lens cameras with prime lenses.  It's complicated with zooms.

APS-C lenses:
Sony made a guarantee that they will develop new APS-C E-mount lenses

Compact FF without EVF:
Sony said they have no plan to launch such a camera yet.