Sony expects 20% sales increase in the High End compact camera market (mainly RX cameras).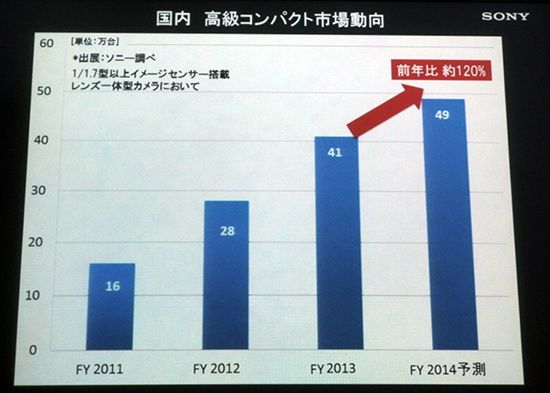 Image courtesy: DC.watch
A short update on the Sony Japan presentation posted by DC.watch. I just noted that interesting graph. It shows how Sony predicts a +20% sales of High End fixed lens compact cameras in 2014 (for Japanese market only). And as we know from previous financial reports Sony will focus more and more on the high-end market worldwide. This is likely the reason why we will get an RX2 this summer (curved sensor with Zeiss 35mm f/1.8 lens?) and maybe even a new medium format RX.