Sony FX6 will be announced on November 17. And yes Sony canceled the 16mm f/1.8 November launch :(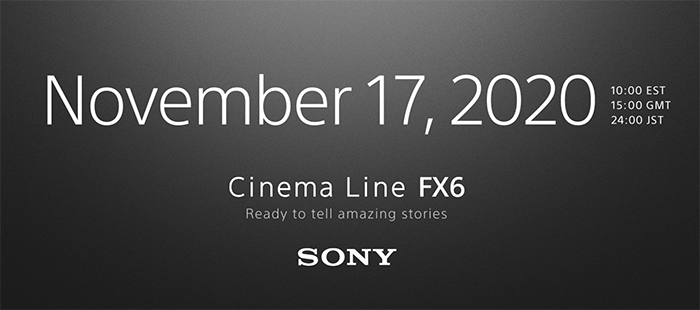 Sony officially launched a teaser for the Sony FX6 camcorder launch. The good news is that it means our rumors were spot on. The bad news is that the 16mm f/1.8 GM lens launch has now been confirmed to been delayed from November to very early 2021. Our source reported back on October 28:
The new GM lens that is ready (as you guessed correctly) and was planned to be announced "by surprise" on November 4th has indeed been moved to "early" 2021 due to production issues (production isn't up to speed and can't keep up).
On November 17th there will be the official presentation of FX6 and sadly enough that will be it for 2020. Next year will be more exciting.