Sony publishes the digital camera goal for 2018: Goes for ultimate speed, sensivity and resolution!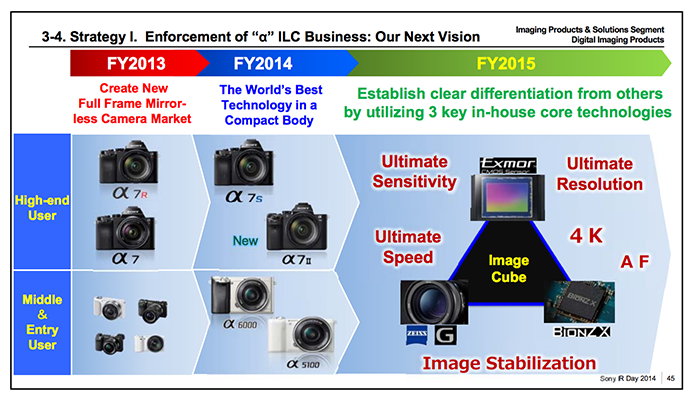 Sony launched a revised plan for 2015-2018. And in very short Sony will cut the TV and smartphone lineup and make only profitable high end stuff. At the same time Sony sees growth in Playstation and Image Sensor Business. They also published their plan for the Digital Camera business. You can donwload it as pdf here: sony.net/SonyInfo/IR/info/irday2014electronics/IPandS_E.pdf.
And it clearly stands out how Sony is committed to bring the whole Alpha system to a new level. The first slide on top shows they want to stand out from the competition by going for ultimate sensitivity, ultimate resolution and ultimate speed in 2015.
Their goal is to exceed the limits of human eye: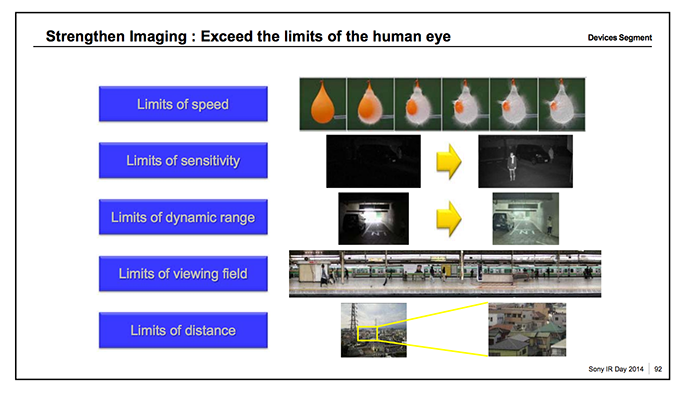 They want to introduce features like 1000fps recording: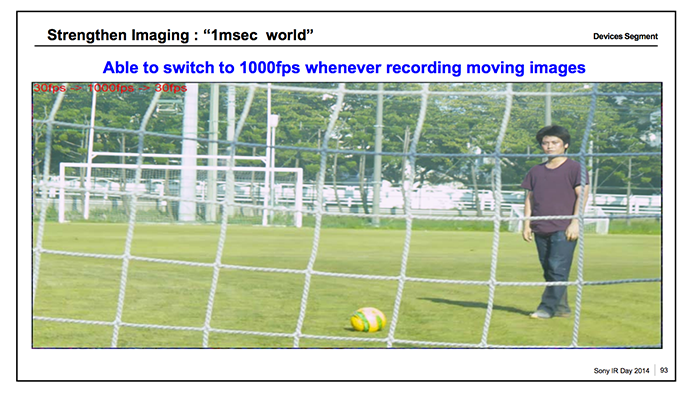 Have over 20 FE lenses by end 2015: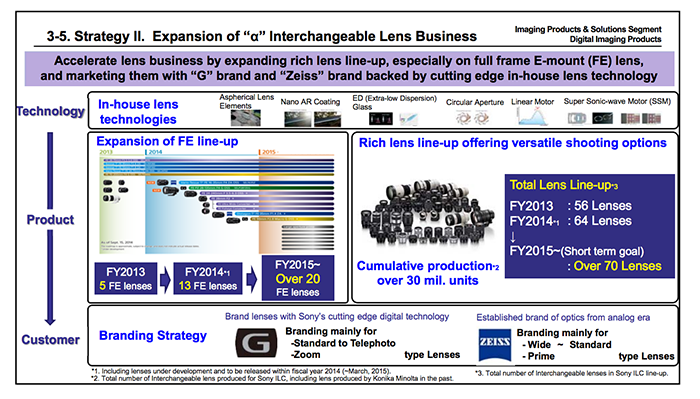 You can see many more info on their document and here below and to sum up here are the key info:
– Sony wants to push the Alpha system to the more advance premium market (RX and Interchangeable lens cameras)
– Sony sees growth in the mirrorless market but still recognizes the DSLR market will still be bigger than Mirrorless by 2018.
– Sony wants to expand the Alpha interchangeable market share at cost of the big ones (Canon/Nikon).
Overall it's pretty clear 2015 will be an exciting year on the Sony Alpha front. and the Sony A9 which is coming soon is just the start!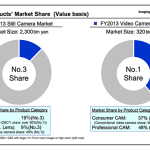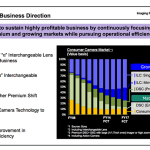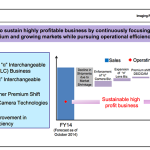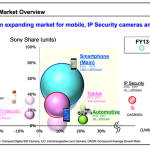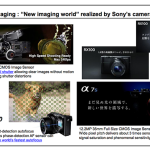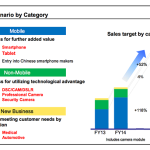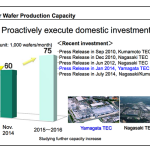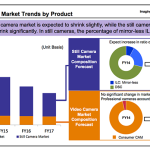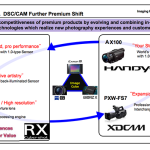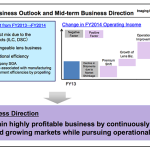 There are a couple of more financial reports with some good news:
Reuters Japan: Sony revised upwards the camera sales plan for 2014. While Canon and Nikon digital camera sales are falling Sony reported a growth. While for Sony there is a decrease in numbers of sold camera the earnings are increasing. Mainly because Sony is selling much less non profitable fixed lens budget compacts but it's gaining shares in the profitable interchangeable camera market.
Reuters: Fitch revises Sony from negative to stable.