Sony surpassed Canon and Nikon in the German Full Frame market!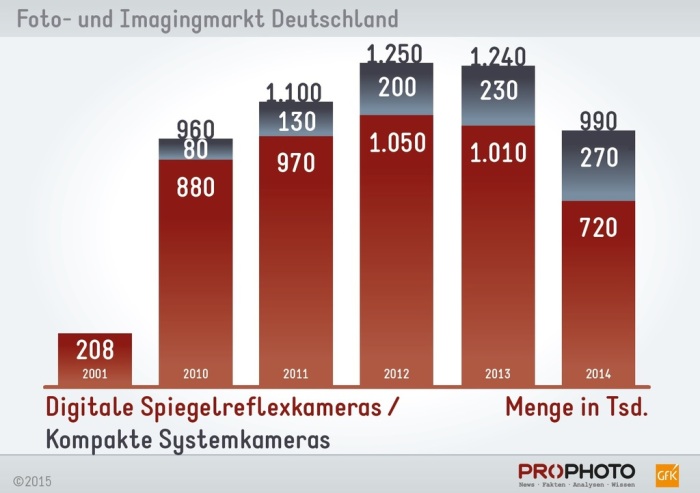 German photo market: DSLR sales in RED. Mirrorless sales in Grey (Unit sold in tausend).
The German site Heise.de reports that Sony confirmed that in November and December they sold more Full Frame cameras than  both Nikon and Canon. Sony sold 34% of all FF cameras and surpassed Nikon and Canon for the first time.
Recently an interesting and extremely detailed analysis of the German market has been posted on MirrorlessRumors. In very short it shows that:
– The DSLR market is shrinking
– Lens sales are dropping too
– Mirrorless system camera market is slowly growing
– Action camera market is booming
–
Thanks Anton for sharing the Heise news!