Major competiton news: Sigma launches their first mirrorless system camera with 51(!) megapixels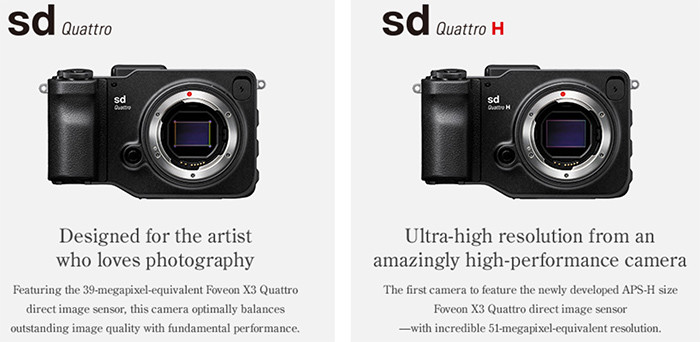 We got a new competition in the mirrorless system world. Sigma just announced their first two mirrorless camera: The SD Quattro with  "39 megapixel RGB equivalent" Foveon APS-C sensor and the SD Quattro H with  "51 megapixel RGB equivalent" Foveon APS-H sensor. Both cameras come with the standard Sigma SA mount which is the same mount used by their DSLR cameras. Full Sigma Quattro camera news coverage and specs at Mirrorlessrumors.
And our Sibuzaru shows us what shouls have been the real mount of those cameras…E-mount! That would have been nice!