(SR2) Major store says Sony will release a new 16-35mm f/2.8 FE lens.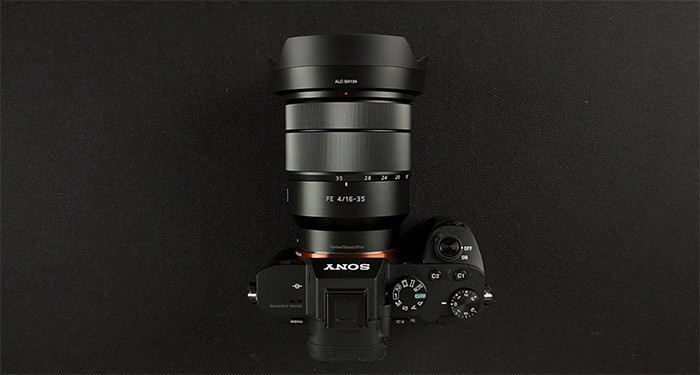 A reader just sent me this message. For privacy reason I removed the name of the store which is one of the biggest in Europe:
I went into (Store name hidden) yesterday to test out a few FE lenses yesterday and to pick me up a 16-35 f/4. He asked me if I didn't mind waiting a couple of months. I said explain.
That's when he turned his till terminal screen to face me and asked if I wanted the lens pion their incoming inventory list… It was the Sony FE 16-35mm F/2.8. Naturally in response i said someone has mistyped put FE instead of 'A' mount. He went off again, came back with management back-up and stated its accurate even though they haven't physically seen one yet.
He stated that because of their buying status with manufactures they get wind of what's coming and place their orders accordingly… This was one of them and is due before Christmas…
So far we don't know for sure what new zoom lens will be announced from Sony. All we know is that Sony stated many times fast f/2.8 zooms are high on their priority list. And the info coming in via anonymous sources seems to confirm that they will make f/2.8 zoom of all their current FE zooms whcih are the:
[shoplink 42147 ebay]16-35mm f/4.0[/shoplink]
[shoplink 42149 ebay]24-70mm f/4.0[/shoplink]
[shoplink 42151 ebay]70-200mm f/4.0[/shoplink]
Stay tuned on SAR!
–
To not miss any rumor quickly subscribe our social network:
RSS feed: https://www.sonyalpharumors.com/feed/
Facebook: https://www.facebook.com/sonyalpharumors
Twitter: https://twitter.com/SonyAlphaRumors
GooglePlus: https://plus.google.com/104216500156717934391/posts
And if you have some "rumor" to share just send me an anonymous messages here:
[contact-form-7 404 "Not Found"]
Reminder (SR = Sonyrumor):
SR1=probably fake rumor
SR2=rumor from unknown sources
SR3=50% chance it is correct
SR4=rumor from known sources
SR5=almost certainly correct!