(SR4) Sony is ready to launch a new "secret" high end camera!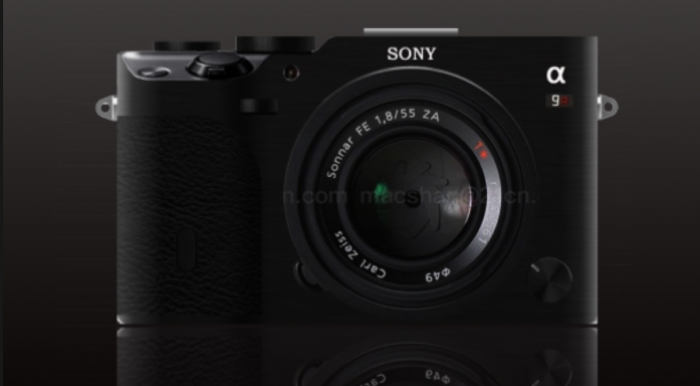 An imaginary Sony A9 camera
Our A68 rumor were spot on and hopefully also the next A6xxx camera rumor will soon get real too. But today's rumor is about something completely different and possibly "unexpected". It's a rumor I got first 8 months ago but I can now finally post it with a bit more reliable confidence. It's a very "difficult" rumor as little is known about that new camera. So please read carefully!
A new "secret" camera model (Top trusted Source 1):
One of my very top trusted sources who shared the correct A68 info confirmed there is a new A6xxx camera coming. But more importantly he told me this: Sony told him they have a new "secret" camera model. It's "secret" because very few people know about it. Out side Sony Tokyo no Sony employee or manager knows about that camera. He told me: "I heard Special Model but all I know is that it will be released in the second half of the financial year. This means between October and March."
The same source shared correct info in the past so I am pretty certain Sony will launch that camera (if they do not delay it like the A6xxx). Now the big question, what is that camera? I am yet not sure but a second reliable source shared some insight many months ago.
Some hints about the "secret" camera (Top trusted Source 2):
A second trusted source told me that this camera is a real surprise and not an evolution of an existent camera. It's really a "revolution" more than an "evolution" (those were his exact words). For privacy reason he cannot share specs but said the camera is "very high-end".
I hope sources will read this post and share more tidbits if they have them. But as far as I know only Sony Tokyo knows exactly what that camera will be. So dear SAR readers, now unleash your fantasy and tell me what you are dreaming about. Is that a new A99II, A9 or possibly even a new RX medium format camera? Dream ;)
–
To not miss any rumor quickly subscribe our social network:
RSS feed: https://www.sonyalpharumors.com/feed/
Facebook: https://www.facebook.com/sonyalpharumors
Twitter: https://twitter.com/SonyAlphaRumors
GooglePlus: https://plus.google.com/104216500156717934391/posts
And if you have some "rumor" to share just send me an anonymous messages here:
[contact-form-7 404 "Not Found"]
Reminder (SR = Sonyrumor):
SR1=probably fake rumor
SR2=rumor from unknown sources
SR3=50% chance it is correct
SR4=rumor from known sources
SR5=almost certainly correct!