(SR2) Rumor about a medium format Sony surfaces (again)
[shoplink 25383 ebay]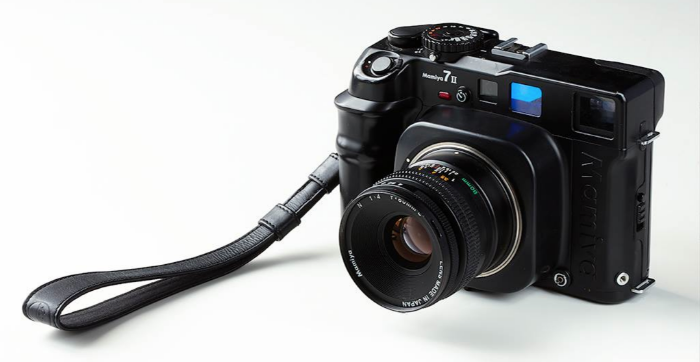 [/shoplink]
Image of a [shoplink 25383 ebay]Mamiya 7 (here on eBay)[/shoplink] from Roma Nikolaev.
Also Photorumors got word (reliable?) on a Sony medium format camera coming the coming 12 months. Nothing new as this rumor is floating on the web since months now (see article here). My sources once told me the Sony medium Format Camera is a sort of digital [shoplink 25383 ebay]Mamiya 7 (here on eBay)[/shoplink]. But the camera should look better and be smaller. So here are the specs/details rumored so far:
– Fixed lens RX camera
– Zeiss prime (35mm FF equivalent)
– 50 megapixel sensors (same used by new Hasselblad/PhaseOne/Pentax medium formats)
– Built-in EVF
– Smaller and cheaper(!) than any other medium format cameras out there. It's cheaper than the new Pentax 645
All we know from recent interviews is that Sony said such a camera "is possible" to make for Sony and they also stressed to say that they have unique innovative products to come in 2015. Let's hope this one is one of them!
———
Message to sources: You can send me more info anonymously by using the contact form you see on the very right of your browser. You can also contact me directly at sonyalpharumors@gmail.com.
For readers: Subscribe the RSS feed (Click here) and Twitter (Click here) stream and the Facebook fan page (Click here) in order to not miss any news!
——–
Reminder (SR = Sonyrumor):
SR1=probably fake rumor
SR2=rumor from unknown sources
SR3=50% chance it is correct
SR4=rumor from known sources
SR5=almost certainly correct!