(SR3) More tidbits on the Medium Format Sony: "Imagine a sort of digital Mamiya 7".
[shoplink 25383 ebay]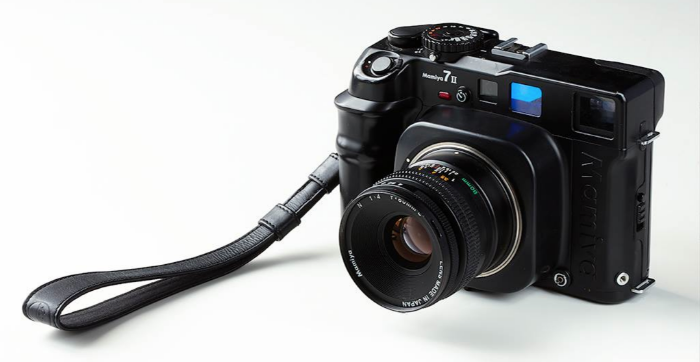 [/shoplink]
Image of a [shoplink 25383 ebay]Mamiya 7[/shoplink] from Roma Nikolaev.
One of the anonymous sources that gave me tidbits about the Sony medium Format Camera is that you have to imagine it as a sort of digital [shoplink 25383 ebay]Mamiya 7 (here on eBay)[/shoplink]. But the camera should look better and be smaller :). This means it is definitely a mirrorless camera and probably has a built-in EVF. I still have no specs (a aprt of the 50MP sensor) or any confirmation from my trusted sources. That's why I rank the rumor as SR3 only (50% chance it's true).
———
Message to sources: You can send me more info anonymously by using the contact form you see on the very right of your browser. You can also contact me directly at sonyalpharumors@gmail.com.
For readers: Subscribe the RSS feed (Click here) and Twitter (Click here) stream and the Facebook fan page (Click here) in order to not miss any news!
——–
Reminder (SR = Sonyrumor):
SR1=probably fake rumor
SR2=rumor from unknown sources
SR3=50% chance it is correct
SR4=rumor from known sources
SR5=almost certainly correct!