(SR3) New info about the next FX9 and FX6 Full Frame E-mount camcorders…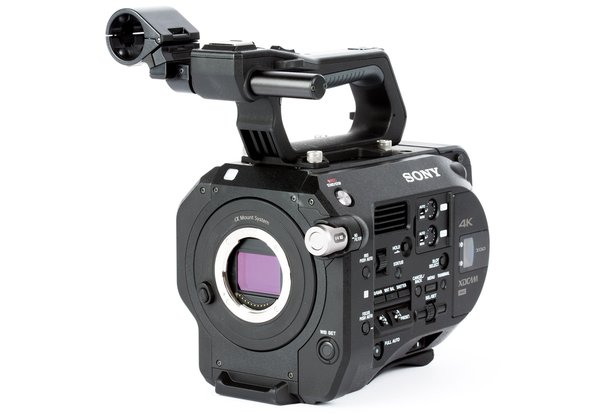 Image on top shows the current FS7 E-mount camcorder
We got three new "messages" about the possible FX9 and FX6 cameras:
Source 1:
The next generation of XDCAM cameras from Sony are the PXW-FX9 and PXW-FX6. These will feature the next generation of sensor chipset providing much improved AF with face detection and Eye-AF.

These will also be based on the current FS5/7 design and with some features from the Sony Venice cinema camera. First out is the higher end PXW-FX9 this fall and next year a lower end PXW-FX6.

Codecs include XAVC for both cameras with XQD on the PXW-FX9 and SDXC for the PXW-FX6. Both will do 10-bit internal recording and external RAW recording. Resolution for the PXW-FX9 is almost full 6K in full frame and for the PXW-FX6 S35 sized sensor at around 5.7K. PXW-FX9 will use XAVC-I and XAVC-L codecs and PXW-FX6 will use XAVC-L only.
Source  2:
24MP "VENICE" Style Sensor Full Frame Video Camera FX9 Coming!
oh, a7S III…
Source 3:
Sony FE Cinema camera $10K
Coming soon
Source 4 (already posted weeks ago):
Sony will be releasing a successor to the FS7 camera with a 6k full frame sensor and dual-base ISO this December, the current prototype's name is the FX9. Announcement is coming in mid September.