(SR4) Sony RX100M3 is coming now with popup viewfinder and new fast lens!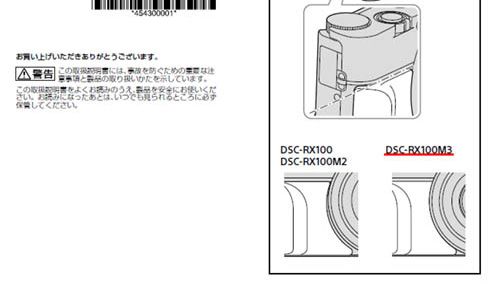 One of my trusted sources (Many Thanks!) just told me that the RX100M3 is indeed going to be announced next week on May 1. It will have a pop-up built-in viewfinder! It has a "different" lens. And indeed if you compare the two small images between the RX100/M2 and RX100M3 you will notice a small difference on the lens. Having a f/2.8 aperture at the tele end is really a huge improvement. And that pop up viewfinder is also an amazing addition. This two features alone will make it worth to upgrade from your current RX100!
Question to the source (and other sources): I know for certain there is more to come (beside the RX100M3 and A77II). Can you tell me more about that "other" stuff? Thanks :)
Follow the announcement live at SonyAlphaRumors!
– 2am (02:00) San Francisco
– 5am (05:00) New York time
– 10 am (10:00) London time
– 11 am (11:00) Berlin time
– 8 pm (20:00) Tokyo time
–
How to support SonyAlphaRumors:
Just use these link to purchase whatever product you planned to purchase today: [shopcountry 8454] (Once clicked jump to every product you want).
Make a one time donation I will directly use to pay the quite expensive bandwidth you consume in those rumor days:
Thanks!
———
Message to sources: You can send me more info anonymously by using the contact form you see on the very right of your browser. You can also contact me directly at sonyalpharumors@gmail.com.
For readers: Subscribe the RSS feed (Click here) and Twitter (Click here) stream and the Facebook fan page (Click here) in order to not miss any news!
——–
Reminder (SR = Sonyrumor):
SR1=probably fake rumor
SR2=rumor from unknown sources
SR3=50% chance it is correct
SR4=rumor from known sources
SR5=almost certainly correct!