BUSTED! Fake First picture of the A7000 semi pro camera :)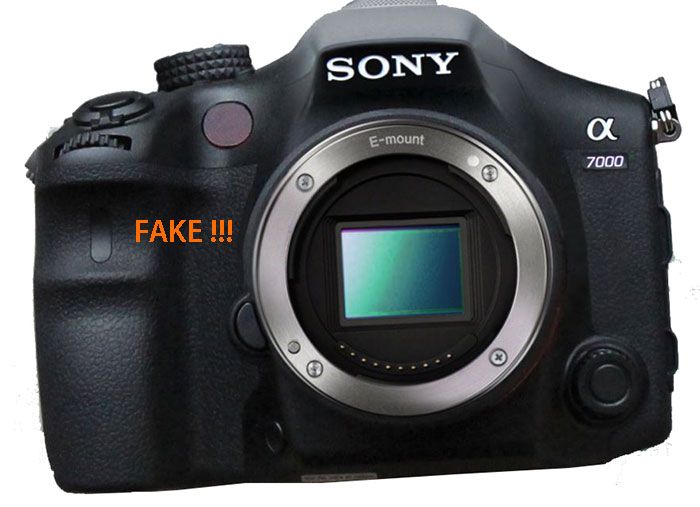 UPDATE: After the fake Zeiss 85mm image from Xitek we now got a next fake A7000 semi pro camera image. A well-known site made this fake and shared it. But sadly for them, SAR readers quickly discovered it's a fake. The site did this intentionally, that's why the site will no more be seen as trusted sources (and no more linked on SAR).
—
Message to sources: You can send me more info anonymously by using the contact form you see on the very right of your browser. You can also contact me directly at sonyalpharumors@gmail.com.
For readers: Subscribe the RSS feed (Click here) and Twitter (Click here) stream and the Facebook fan page (Click here) in order to not miss any news!
—
Reminder (SR = Sonyrumor):
SR1=probably fake rumor
SR2=rumor from unknown sources
SR3=50% chance it is correct
SR4=rumor from known sources
SR5=almost certainly correct!
—
Thanks bydey and Apelerner Sony User ;)