The next A55 vs A580 comparison at Dkamera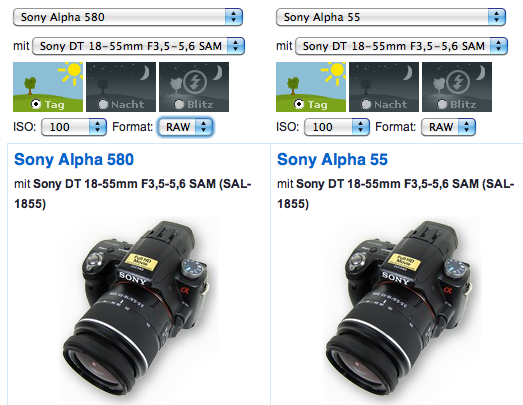 The german website Dkamera (Click here) created a nice Sony [shoplink 3617]A55[/shoplink] vs [shoplink 5509]A580[/shoplink] comparison tool. There is no need to read german to play with it! You can select the ISO and RAW or JPG option to compare the image quality. You can select daylight, night and flash image samples. Cool! And now let us know. Which camera shows the better results?
Check A55 price and availability at [shopcountry 3617] (Click on shop name to visit the direct product page).
Check A580 price and availability at [shopcountry 5509]

Loading ...