Very first Voigtländer Heliar 15mm III review on the A7r and A7II.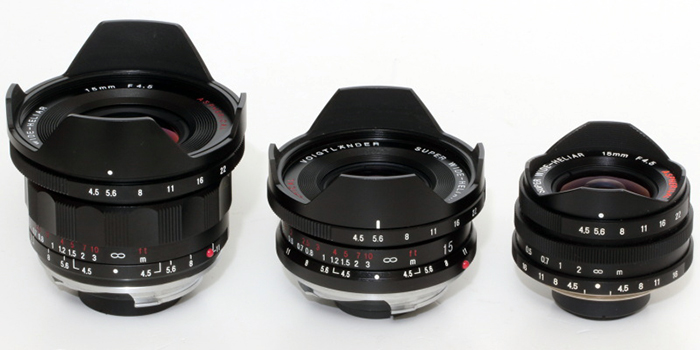 [/shoplink] The new Heliar III on the left. It's larger than the II and I versions because it has been optimized for the use on FE cameras.
Voigtlander really sees the importance of their M-mount lenses for the Sony FE system. That's why the new Voigtländer 15mm f/4.5 Heliar III has been designed with the Sony FE cameras in mind. It means the light hits the Sony FF sensor in a more "favorable" way. And this should bring a considerable improvement on the corners. The lens is already shipping in [shoplink 33949 ebay]Hong Kong (Here on Shenikon)[/shoplink] and will ship the next week in [shoplink 34274 ebay]Germany (Here on Fotomundus)[/shoplink].
And at last we can see a first review with plenty of full size image samples at DC.watch (google translation here). As you can see from the image on top the lens is much larger than the first and second generation Heliar 15mm lenses. But the really important part of the review is that one. Click on the images to enlarge:
The difference is really big! Here are the enlarged bottom left and right corners: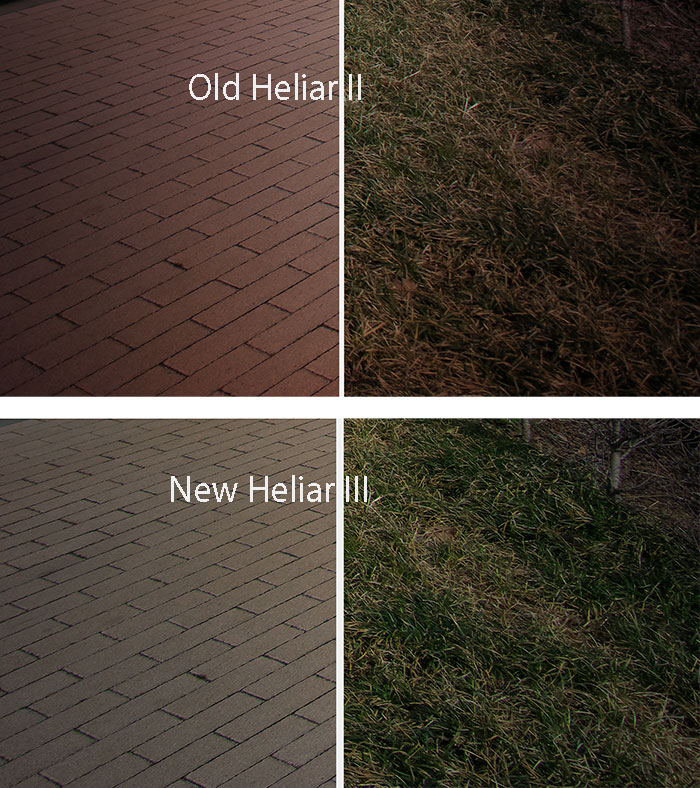 As you can see there is more detail, less vignetting and less color shift on the new lens.
I do not mind using an [shoplink 34266 ebay]M to E-mount adapter[/shoplink] to use that Voigtländer lens. But I still hope that in future Voigtländer will design proper native E-mount lenses. That would be great!