Watch the Sony IBC 2018 video livestream at 9:30 Berlin time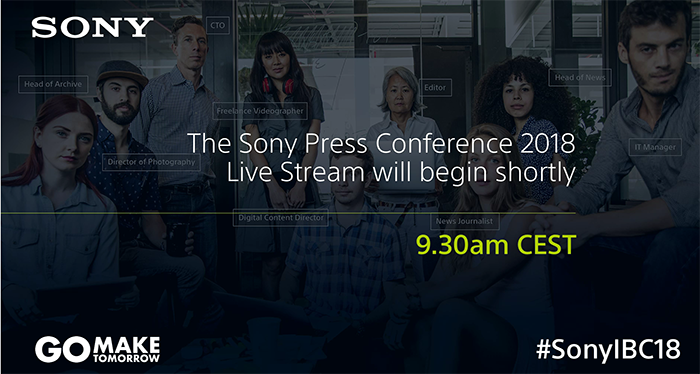 You can watch the Sony IBC livestream here: https://pro.sony/en_TH/event-ibc.
Like I told you before it's extremely unlikely that Sony will announce some E-mount stuff.
The key announcements will happen between Sept 18 and Sept 27 when Sony has two conferences and Zeiss also another one. That's what we will get with 100% certainty new E-mount lenses. Still unconfirmed is the High End APS-C camera and A7sIII will be announced at photokina or in their next press conference in mid October.