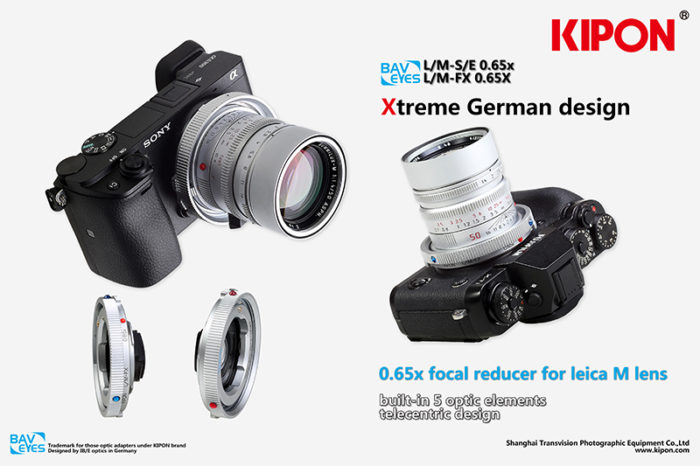 Kipon announced the new Baveyes Leica M to Sony E-mount 0,65x focal length reducer adapter. Kipon writes:
The optic design is done by KIPON's German partner IB/E OPTICS, there are set of 5 optical elements inside the adapter. its tele-centric design aims at highest image quality while minimizing crop factor. For the outlooking design, Swarovski crystal be decorated in the adapter surface. The date when these two adapters are available in the market is not fixed yet.
The price will be 638 USD and go on sale soon on Amazon.
found via DSLRmagazine