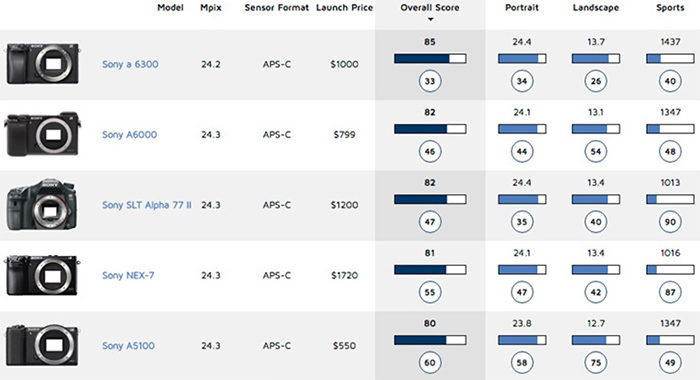 DxOmark (Click here) just posted the full Sony A6300 sensor results. And unsurprisingly the A6300 features the best performing sensor of all Sony APS-C cameras.
The A6300 achieved a DxOMark score of 85 points, making it currently the best-performing APS-C size sensor in the company's range. It shows performance gains over both the 24-Mpix A6000 and the A77 II, as well the highly-regarded NEX-7 (introduced back in 2011). The sensor has excellent low noise levels at base, resulting in a wide dynamic range of +13.7 EV, yet maintains both a relatively wide dynamic range and low noise at high ISOs, especially when compared to those earlier models.
Sony A6300 store links: Amazon, B&H, Adorama, eBay.
One more news: Max Yuryev also posted his A6300 video review: