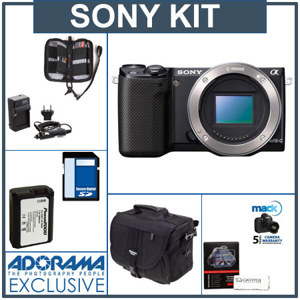 Sony announced many new cameras at Photokina, the NEX-5R, NEX-6, VG900 and the A99. The first to be in Stock is the NEX-5R that is finally shipping in US and Europe too. Here is a short list of stores that are having the camera in Stock and link to the (non scientific) rankings:
USA:
The Sony NEX-5R body and different bundles are in Stock at Adorama (Click here). Also Amazon US (Click here) is shipping the first preorders although they are not in Stock if you buy it now. And the camera is now in the top 10 of the most sold mirrorless camera (click here to see the ranking). Plenty of cameras are also in Stock on eBay at ElectroElectro and Beachcamera.
Europe:
The camera is in Stock at Amazon Germany and on top of the mirrorless ranking (Click here to see). Also in Stock at Amazon UK, Jessops and Amazon FR but not selling as well as in Germany for now.