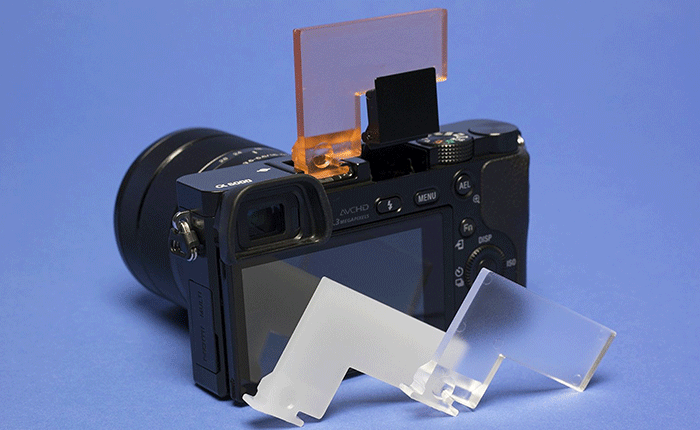 SAR reader Ferrell McCollough sent me this:
The Sony A6000 Flash bounce cards have a new addition. I just added the Amber Flash Bounce card to the set of White and Clear cards. If you want to have a look, these products have been popular among the A6000 owners. http://www.amazon.com/Sony-A6000-Flash-Bounce-Card/dp/B00LEX4RW4/ref=sr_1_1?ie=UTF8&qid=1427319737&sr=8-1&keywords=Sony+A6000+Flash+Bounce.
There is also a new underwater TTL Housing for Sony Alpha a6000 from Ikelite.
And Colby Brown reviewed the A6000:
If you told me two years ago that for less than $600 I could get my hands on a mirrorless camera that not only compares to most DSLRs in terms of features, functionality and image quality, but beats many of them, I would of thought you were crazy. To me, Sony has created an incredible camera at an incredible price point that is honestly hard to beat. On top of it being much more affordable that most DSLRs, it offers awesome image quality, 11 fps shooting and an AF system that for the most part is better that most other cameras out there. In addition, add Sony's wifi/app support and its growing line of both e & fe mount lenses, and the Sony a6000 becomes an even better deal.
Sony A6000 store link list:
Sony A6000 at Amazon, Adorama, BHphoto, SonyStore. In Europe at Sony DE, UK, FR, IT, ES, AT, NL, BE, CH, FI, SE, PT, WexUK.
A6000 Gariz case on eBay in Black (Click here), Brown (Click here), Camel (Click here) and Red (Click here).