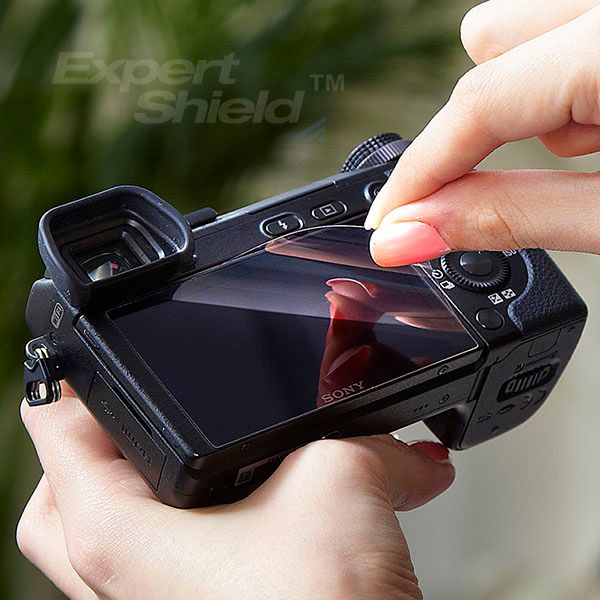 Reminder: Our big SonyAlphaRumors giveaway will end tonight! Be sure to participate. It costs you zero effort and you can win something :)
Giveaway text:
"Hi there,
My name's Ed Tyson – Andrea and I thought it'd be a great idea to run a giveaway for you on SonyAlphaRumors. This is different to a regular giveaway though, we're not offering you the chance of winning something you want (sorry!). We're offering you a chance of winning something you need. Let me explain…
We're all careful with our cameras, at a basic level they're expensive pieces of equipment, to some of us they're valued as extensions of our own memory. And accidents happen. Although for the best part, you may never need a screen protector (and I truly hope that you don't) there will always be that one time – the time you wish you had. A good screen protector can potentially, significantly improve the resale value of your camera. Who want's to buy a used A7s in years time with a whopping great scratch down the screen?
I know what you're thinking. Screen protectors are more hassle than they're worth. They bubble, scuff up easily, peel off and look unsightly to say the least. I'd agree with you, if we were talking about any normal screen protector. What if there was a screen protector; perfectly cut to fit your device, fitted almost invisibly – without bubbles and lasted the lifetime of your camera without showing scratches? What's more, you didn't need to spray anything to your camera to fit it and it could be washed and reapplied (should you ever need to) without leaving residue.
And what if, that screen protector was guaranteed to do all of the above, for as long as you owned the camera? Boom. You've found the one. Except we've not got one, we've got 5 to give away to 5 lucky people. Worth up to $13.95 each.
What's that, a competition I actually have a chance of winning? Yes! Yes you do. AND you can enter from anywhere in the world. We'll even free-post your free Expert Shield out to some remote village in Indonesia, if that's where you happen to be doing your next shoot…
All backed up by our lifetime guarantee. But don't take my word for it. A quick Google of Expert Shield should tell you all you need to know about us. Screen protection (and our after-sales service) just doesn't get any better.
Best of luck with the competition. I'll be answering any questions personally in the comments below.
Ed Tyson"
_ _ _
Expert Shield ships worldwide. All you have to do is to like, share and/or follow SAR and Expert Shield on facebook and twitter. You have time until 08/05/2014 12AM (New York Time) to win an Expert Shield screen protector for your Sony. You'll get more entry points if you:
– like SonyAlphaRumors on facebook
– like Expert Shield on facebook
– follow SonyAlphaRumors on twitter
– follow Expert Shield on twitter
– tweet about this Giveaway (Entrants can do this option once each day)
For more information about the Expert Shield Screen Protectors, check out www.expertshielduk.com
This promotion is in no way sponsored, endorsed or administered by, or associated with, Facebook. You are providing your information to www.sonyalpharumors.com and not to Facebook. The information you provide will only be used to contact the winners.