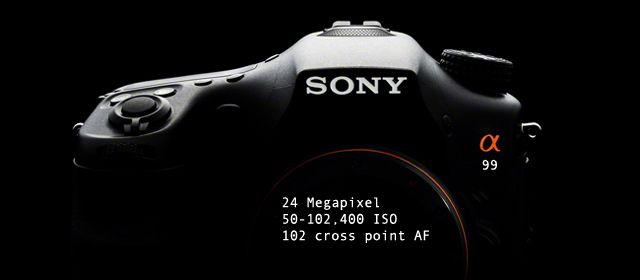 Last week we had some issues on the website because SAR moved to a new more powerful machine. And many missed to read the lastest A99 rumor which we got from an "A99 tester". He sent us first a short report and than the answer to your questions:
Original tester report:
"The final production A99 doesn't have a built-in flash lamp (Editors note: some prototypes with built-in flash were tested). There is a new hot shoe for accys so a special link is delivered with this camera. The Autofocus is really fast. The A99 (with non final firmware) has an ISO range of 50-25600 (Editors note: Final firmware will probably have a +2 stop push in High ISO). Camera is bit lighter than the A900 (973 g with battery). The A99 weights 827g with battery. The Battery is the NP FM500H. The camera has no CF slot! It comes with two slots for SD/MS and SD cards!
Testers answer on your questions:
1) He can't talk about the Image Quality of the camera yet. Firmware is by far not mature enough to make a serious discussion about it
2) Same for video


3) The tester confirms that there is no CF nor XQD support.
4) The new hot shoe and the special connector are there to make older accessories work (like the Sony HVL-F56AM)
5) The camera has built-in GPS
This is very likely a correct rumor! Thanks again tester for sending us this!