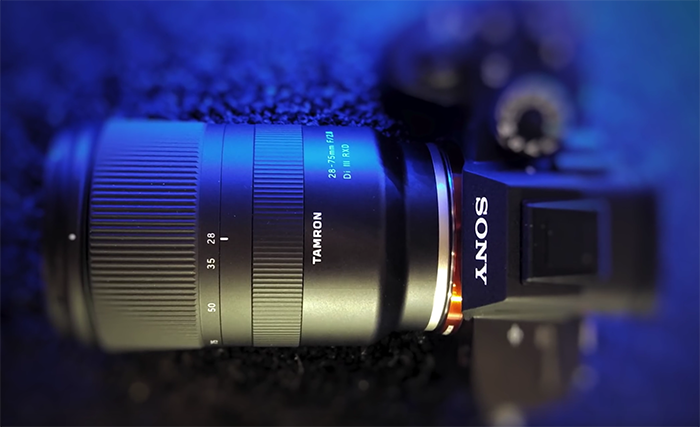 Patrick Murphey Racey talks about the new 28-75mm f/2.8 lens (here at BH) with a Tamron manager. Patrick writes:
This new lens from Tamron was designed from the ground up and for the most part, to be placed only on Sony E-mount cameras.  This is a big commitment from Tamron to make a Sony-specific lens in E-mount.  It also means that they are not simply "necking out" the rear portion of the lens as Sigma has chosen to do with their FF fast primes.  It may even have the ability to out perform some of Sigma's re-tasked primes, especially in the wide areas of the zoom range.  Why, you ask?  Because the lens was made just for Sony's exact sensor placement and distance just inside the lens mount flange.  It's a safe bet to be a real contender.
Our reader Micah got this from a Tamron manager: The lens will have a 72mm filter size.