Venus Optics announce pricing and availability of the world's widest t/2.9 cinema lens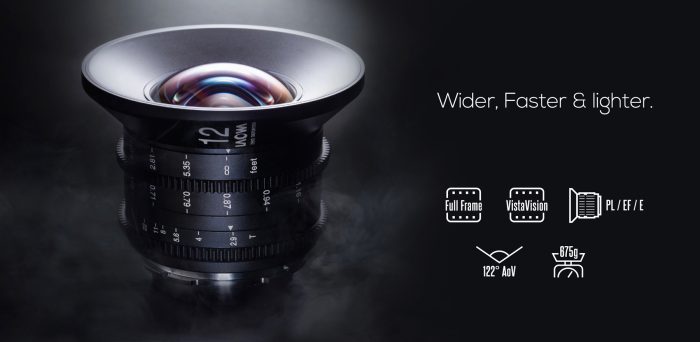 The world's widest f/2.9 Cine lens is now available for $1,499 at Venuslens.net (worldwide shipment).
Press text:
Venus Optics, the manufacturer who specializes in making wide angle and macro photo lenses under the brand name of Laowa, announce the Laowa 12mm t/2.9 Zero-D Cine lens. The new 12mm lens is currently the widest t/2.9 lens that can cover sensor up to both full frame & vista vision size (wider than full frame), making it one of the ideal wide angle option for both professional cinema cameras and mirrorless cameras.
Features
– Full Frame / Vista Vision coverage
– Close to zero distortion
– 122 degrees FoV
– Super Compact
– EF or PL or E mount available
– Step-up to 114mm for matte box installation