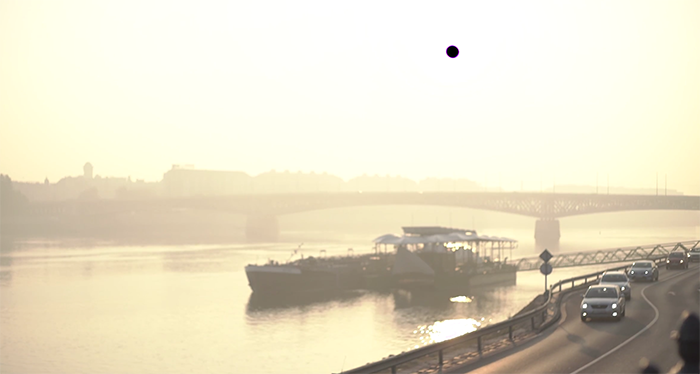 You see that weird black spot on the image on top? Well, according to the new Sony A7sII that's the Sun


Yes the As7II has major Black Spot issue we hope can be fixed via firmware upgrade soon. The issue has been reported by many testers:
The full-frame mirrorless monsters – Sony A7r II vs A7s II (Mirrorlessons).
Sony A7S II Review Part 1 – Major Sunspot Defect (EosHD).
sony a7sII FAIL black spot? (Nezzes on Youtube).
And here are some more A7sII tests:
The Ultimate Sony a7S II vs. a7S Test – What's the Difference? (Cinema5D).
Sony A7S II Review After Real World Use – Tom Antos (Vimeo)
The New King of Lowlight — Sony a7SII Full-Stop Review Pt. 1 (Digital Hype on Youtube).
Sony A7Rii vs Sony A7Sii / 5 Things To Know – MichaelTheMentor (Youtube).
Deux vidéos à 409 600 ISO avec le Sony A7S II pour le prix d'une (Lesnumeriques).
Sony A7S II: primeras muestras (Quesabesde).