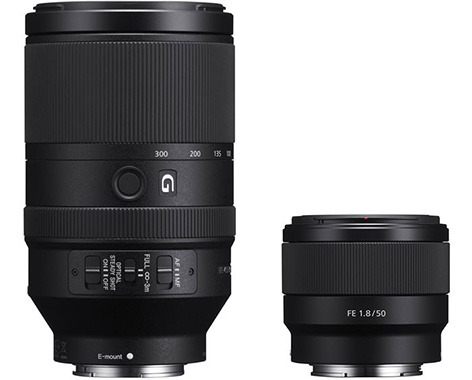 We haven't seen many 70-300mm FE tests yet. So let's read the review just posted by Photographyblog:
The Sony FE 70-300mm f/4.5-5.6 G OSS makes a solid case for itself by offering a useful focal range incorporating the longest reach of any E-mount lens, and all in a relatively compact package. Of course the latter is mostly due to the lens' variable rather than constant aperture, but this is about the only compromise you'll have to make. Image sharpness is impressively high across the focal range and at all apertures, and while falloff is visible wide open, Sony's in-camera lens correction automatically and effectively compensates. Sony's FE 70-200 mm F4 G OSS remains the more pro-focussed choice, but the FE 70-300mm is very capable alternative if you need the extra reach and less bulk.
70-300 store links: Amazon, B&H, Adorama, eBay.
It's not a coincidence the new 70-300mm FE lens is the number one new release in Amazon's lens category (Click here).
Photographyblog also tested the new 50mm FE lens and the conclusion is less…"exciting" than the 70-300mm FE review:
This lens has been a long time coming for full-frame E-mount cameras, and it certainly makes a welcome addition to Sony's lens line-up if you're in the market for a fast, well-priced standard prime that offers excellent image quality.
It is however a pity that next to a Canon EF 50mm f/1.8 STM or Nikon and AF-S NIKKOR 50mm f/1.8G, the FE 50mm f/1.8's AF system is primitive, slow and noisy. It's something that's even tougher to live with when you consider the Sony lens costs noticeably more than both its Canon and Nikon counterparts. Trouble is, this is simply the price you'll have to pay, given the complete lack of other budget-conscious options in the FE lens sector.
50mm FE store links: Amazon, B&H, Adorama, eBay