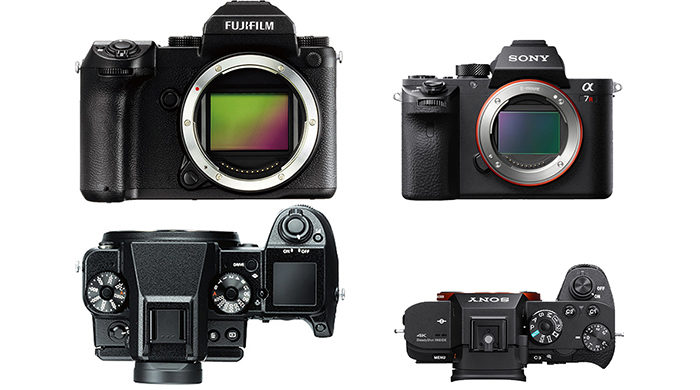 Today Fuji announced the full specs and pricing of their first Medium Format system camera (here at Amazon, Adorama, BHphoto). The camera uses the Sony 51MP 44x33mm sensor. The news matter for many reasons:
Fuji is going high end by skipping FF.
The GFX has a 1.7x larger sensor area than FF and 2.0x the pricing of the Sony A7rII
Fuji already hinted they could make cheaper medium format camera which could compete with the best and most expensive Sony FF cameras
The new Fuji strategy is not yet a direct Sony A7 competitor but in the near future things could change. If Fuji (and Hasselblad) new Medium format cameras will have success the sensor production will scale up and cost go down. I can imagine that Fuji could release a $4,500-$5000 in 2 years from now. And if Sony keeps raising the price on every new A7 generation camera I guess that quite some people will wonder if they should pay just that extra bit more to get a Medium Format sensor.
If I would be Sony I would strongly push to make a medium format camera too. but not with the just 1.7times larger sensor…but use your amazing 53x40mm sensor instead!  I now it sounds crazy to do that…but in my opinion that's the way to go.