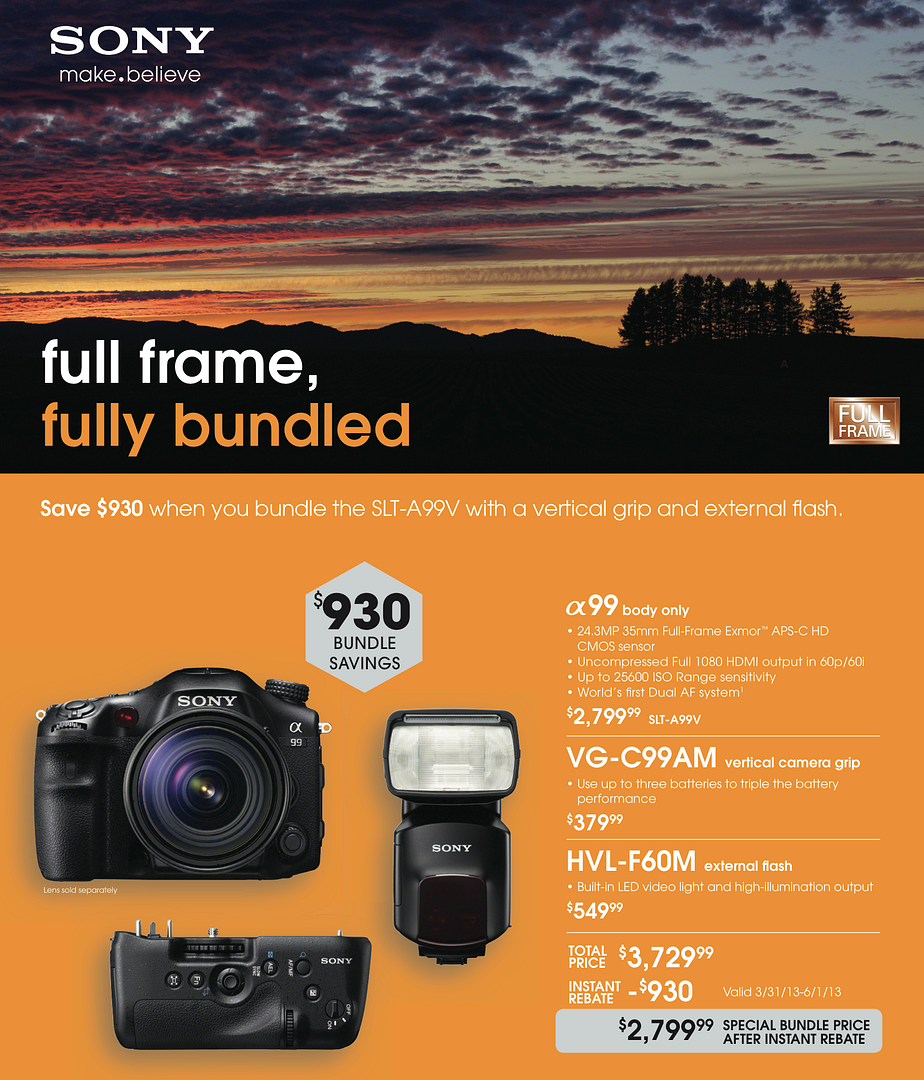 I don't know if the info I got here is correct but an anonymous source sent me the sales figures for the A99:
Sales figures for a99:
-europe with russia 12773 /10.jan 2013  – 10.mar 2013/
-usa 16071 /same period/
-asia /39407 /same period
-rest of the world 5269 /same period/
I can't evaluate if those numbers are actually a good or a bad sign. Anyway, at leats in US SOny launched a new action to push A99 sales. You get a free vertical grip and free flash with the camera purchase at Amazon too (Click here) and at Samys (Click here). The body only sells for less than $2600 at BigValue (Click here).