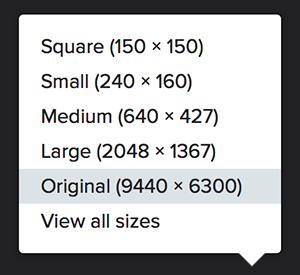 Plenty of rumor sites just posted a link to that image on Flickr from Sakamoto Mayu. They claim this could be another A7rII image. As you know EXIF and TXT data can easily be faked. But somewhat fakers forget that there are other parameters in EXIF file and they forget to change them

The EXIF file from Sakamto Mayu shows the following small detail:

That's the focal resolution of the current A7II !!! Just try to read your A7II Exif info and you will see the focal plane resolution matches.
And the A7r resolution would be
Focal Plane X Resolution        : 2049.067291
Focal Plane Y Resolution        : 2049.067291
So this is a upsized image guys

Unlike the Sakamotu image the Zeiss image has no such focal plane resolution image. So that is still somewhat strange (a part of the fact that's weird Zeiss uploaded a 59MP image). So this doesn't yet mean there is no 59MP cameras. It just means plenty of guys are taking "inspiration" from the Zeiss image to have some fun

Just to be 100% clear about the A7rII: There is yet no single proof (or at least SR5 rumor from trusted sources) saying the new A7x camera coming soon has 50+ Megapixel! All SonyAlphaRumors can tell you with a 90% reliability is that there will be a new A7 camera series announced soon! And as far as I heard from one of my good sources this should be the A7rII.