SLRGEAR tested the Sony 18-55 lens– "For a kit lens, the Sony performs quite well…".
The lens sells at amazon for $199 only: Sony 18-55mm f/3.5-5.6 SAM DT Standard Zoom Lens for Sony Alpha Digital SLR Cameras
"The A550 would be my first choice because of its superior LCD screen…" Read the article at photocrati.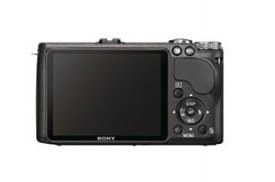 I just received this:
"Hi, I know from a good source that Sony already has a pocket-interchange camera. This camera is in the field, some user are testing it now. This is a DSC-Cyber shot APS-C sensor camera with just 3 interchange prime lenses (G lens) 16mm, 35mm and 60mm. -No EVF on camera (I don´t know if optional) -LCD 3″ 921.000 dots -APS-C CMOS 14MPx -Alpha-Minolta hot shoe -IS on camera -flash on camera -contrast af It will be announce in PMA10."
And photorumors already has an image from the camera!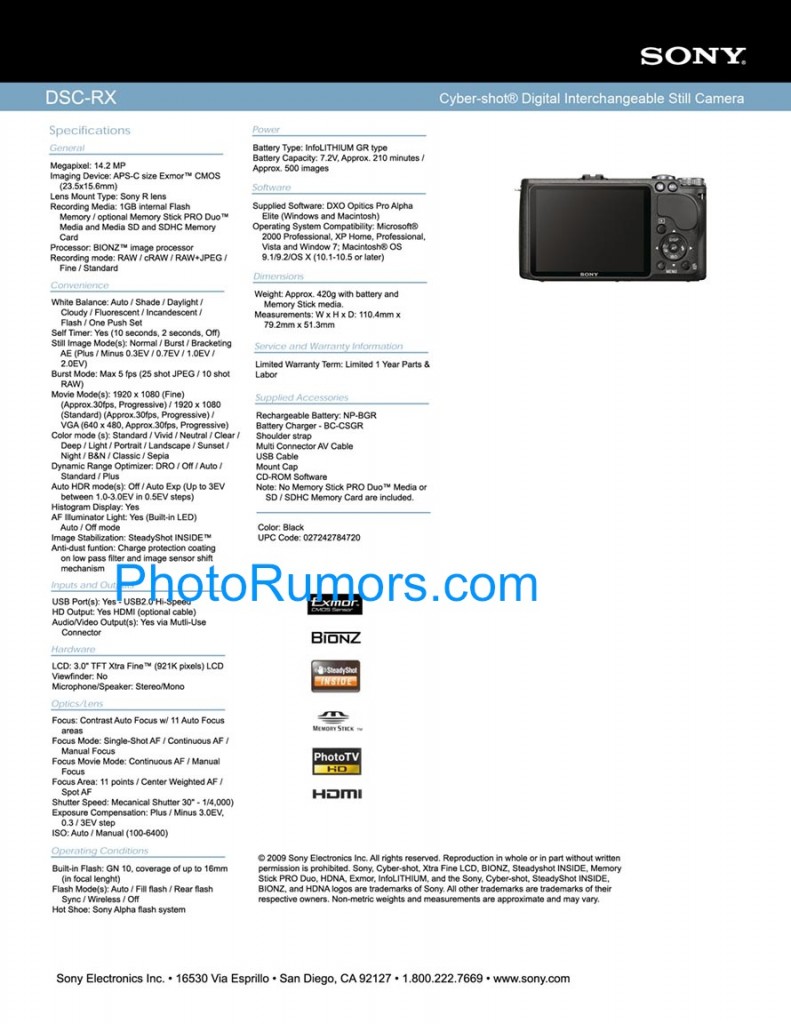 click on picture to enlarge!
The Sony DSC-TX1
has been reviewed at imaging resource: http://www.imaging-resource.com/PRODS/DSCTX1/DSCTX1A.HTM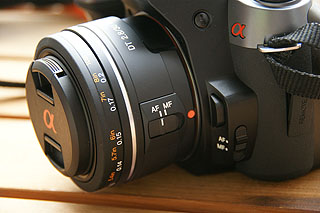 Some test photos made with the new 30mm lens are available on a japanese blog (click here for the google english translation). The results are impressive if you consider the price!
The Sony SAL30M28 30mm f/2.8 Lens costs you $199 only!